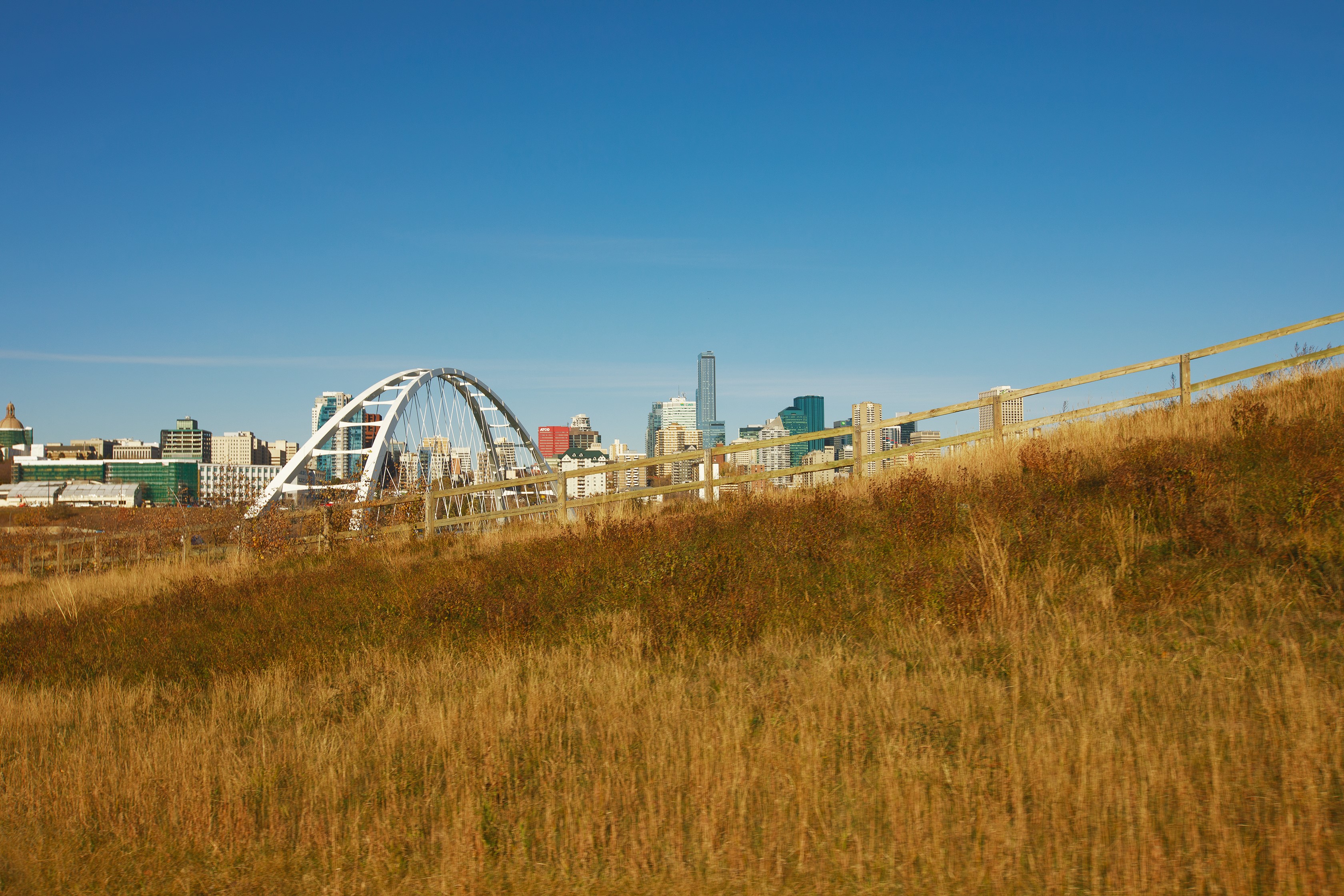 Real Estate and Economic News in Edmonton and around Alberta
Finally, some good news on the covid front, in that omicron appears to be a rather mild variant and, while total numbers of those with covid skyrockets, the numbers in hospital are virtually unchanged. I heard a comment that this could be "a way out of this mess" in that everyone gets infected but very few die and so we all get some immunities with minimal repercussions.
Whether vaccines, omicron, herd immunity or whatever gets us out of this pandemic, something will, and I think it will some time this year. The vaccines continue to improve, additional medicines are coming along that are proving quite good in treating the sicker patients, and omicron is giving us all a little more immunity. It is my opinion that the end is nearing, so let's see if the economy agrees with me.
Supply chain disruptions continue to dog the markets and Alberta's inflation rate in November was 4.3%, the fourth month in a row above 4%. The overall inflation rate for Alberta in 2021 will likely come in around 3.2%, compared to 1.1% in 2020 and 1.9% in 2019.
Edmonton's annual inflation rate was 4.1% through October, up from 3.7$ in September. Utilities and shelter pricing led the way. Since March of 2021, energy prices have been posting double digit increases every month, led mainly by gasoline and natural gas.
Alberta's unemployment rate didn't changein November, sitting at 7.6%. Part-time jobs were up 4.7%, and full-time jobs down 0.2%. Actual employment rose 0.7% but labour force participation also increased, causing the unemployment rate to stay flat. Nationally, unemployment sits at 6.0%. By the numbers, employment was up by 15,400 jobs in November.
While overall employment was up over the month, the numbers were very divided. Education, public administration and manufacturing saw decreases while construction, transportation and warehousing, and other services saw increases. Overall, since the pandemic began, finance, insurance and real estate employment is up the most (22.7%), transportation and warehousing up 11.3% and retail trade up 8.8%. The biggest losses have been in agriculture, down 31.4%, accommodation down 22.4%, and utilities down 17.7%
From October 2020 to October 2021, Alberta's employment grew by 3.5%. The pandemic continues to drag on employment as the labour underutilization rate (a statistic I had never even heard of before the pandemic) sat at 13.3% at the end of November, unchanged from October. This metric measures people still listed as employed but working less than half their usual hours. The good news is the rate is down from September, when it was sitting at 14.7%.

As of October, the Government of Alberta reports that full-time positions are back up to pre-pandemic levels.
The average hourly wage in Alberta grew 1.0% in October to sit at $32.63 and another 1.1% in November, hitting $33.07. That number is up 0.9% from the previous November.
Edmonton's employment continues to strengthen, with the labour force increasing to 850,700 in November, up from 810,100 in November 2020. This equates to a y/y increase of 5.0%. Unemployment continues to improve as well, down to 7.6% in November from 11.5% a year ago. The participation rate is also up y/y from 68.1% to 70.4%. Really, this was to be expected as the pandemic slowly comes under control, but good news nonetheless.
Alberta residential building permit value at the end of October was 28% higher than this time last year but commercial permit values were down 20% led mainly by a huge drop in government and institutional permits.
Edmonton's seasonally adjusted building permit values dropped from $1.2B to $1.1B in Q3 of 2021. Both residential and commercial permit values fell. As with the provincial numbers, institutional and governmental permit values led the drop. Unadjusted residential permit values were up 14% in Q3 while commercial were down 33%. Single family dwellings led the charge in residential permit values, while multi dwelling permits subsided. Single family dwellings have been the strong point in 2021, up 50 percent from the first three quarters of 2020.
For the most part, the price of a barrel of oil climbed steadily throughout 2021, with WTI peaking at $84 US in November and closing the year at $75, up from $47.62 at the start of the year. With prices low throughout the pandemic, the development of new supplies has been low and this could cause a price spike in the coming years. Price predictions have been all over the place and it's probably a fool's game to venture a solid guess right now. One thing can be said, demand continues to rise and probably will keep rising if we come out of the pandemic this year.
Natural gas production rose in 2021 and sat at 86 billion cubic meters at the end of October, 3.2% higher than the same time period in 2020, but we are still way below production numbers earlier in the millennium, due mostly to cheap US shale gas. Our natural gas exports to the US have dropped from $28.1B in 2008 to $5.9B in 2019.
15 of Alberta's 20 largest export industries are experiencing higher exports this year. Good old oil and gas (mostly oil, not so much gas) exports were up 57% ($26.5B), chemical manufacturing up over $2B, wood products up $1.8B (virtually double the previous year) and food manufacturing up $1.4B.
Crop exports were down almost $224M, and livestock exports down almost $99M.
After 15 months of people leaving Alberta, in Q3 21 we had net in-migration of nearly 4,500 people. 17,524 souls left our beautiful province, while 22,013 came here. Unfortunately, in the previous quarter our population declined by almost 16,000. At least the worm is turning for the better!