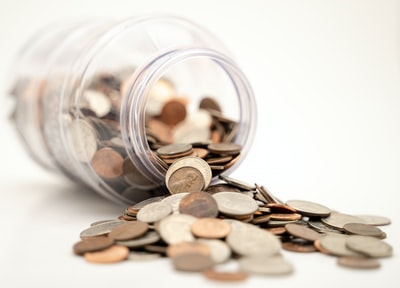 In writing an article on inflation, I must first make a full disclosure; my wife does almost all of our grocery shopping so I can't speak from personal experience. As well, when I do buy any groceries, it's usually at a local boutique shop such as Eleanor and Laurent's in Garneau so I expect to pay high prices. Speaking of which, if you haven't tried Eleanor and Laurent's, you're in for a treat. Their pastries are amazing; I've tasted some pretty delicious French macarons (my wife and I even took a quick course on making macarons) but theirs are exquisite.

So, by now, we've all heard the news about inflation. It has hit 4.7% for two months in a row in Canada and, according to Reuters, has been above the Bank of Canada's target range for eight months in a row. That's right, eight months in a row.
The Bank of Canada has a target rate of 1 – 3% per annum inflation rate, which they describe as "the inflation target is expressed as the year over year increase in the total consumer price index (CPI)" on their inflation website https://www.bankofcanada.ca/core-functions/monetary-policy/inflation/
According to Bloomberg, inflation has not reached this level since 2003 and has never (in the article, "never" started in 1991) been higher. In April, the Bank of Canada was predicting inflation would hit 2.9%, then in July they upped their forecast to 3.9%, and in October they threw in the towel, finally admitting it was going to hit 4.8%.
Bloomberg does mention the Bank of Canada's core inflation measures (which you can also read more about at the above link), which are a different set of measures that apparently look "through" actual inflation to provide us with a more accurate picture of long term inflation pressures. One of them, CPI-medium is currently only 2.73%, although that is also the highest in 30 years. CPI-common, which the BOC says is its most accurate gauge of inflation, is at 2.0%, up from 1.8 in October.
The stated culprits are - no surprise - supply chain disruptions (international disruptions, flooding in BC, omicron covid variant), stimulative government monetary policy (a nice way of saying printing money like candy), gasoline (up 43.6% so far this year), bad weather leading to higher food prices, and record housing markets (most likely due to blind bidding (inside joke)).
So what can we expect?
Well, the Wall Street Journal reports BOC Governor Tiff Macklem (that's more of a movie star's name than a banker's name) as stating that central bank officials are uncomfortable with inflation in the country at an 18 year high, and they "possess the will and tools to bring it down to its preferred 2% target." This change of tone suggests the Bank is coming closer to implementing rate hikes. Bloomberg economist Andrew Husby says the BOC's patience with near 5% inflation is not unlimited and to expect rate hikes in 2022.
Bloomberg also quotes Stephen Tapp, chief economist at the Canadian Chamber of Commerce as saying that the BOC should start to remove some of its emergency support in the first quarter of 2022.
While inflation pressures may ease in 2022, I would have to think we are in for an extended period of inflation that will put pressure on the government's inflation targets. With the immense amounts of money our governments have printed this last year combined with disruptions to our economic systems due to covid, that has to put pressures on economic efficiencies for at least another year. Not only will there be pressure on system efficiencies but the pandemic has taken a lot of smaller businesses out of the market, and the remaining businesses have shown the usual human tendency to take advantage of supply demand imbalances, even in a global health crisis.
2022 should be another interesting year, but hopefully one that turns the ship around.
Merry Christmas everyone and a Happy New Year!